Should I Get an Electric Bike?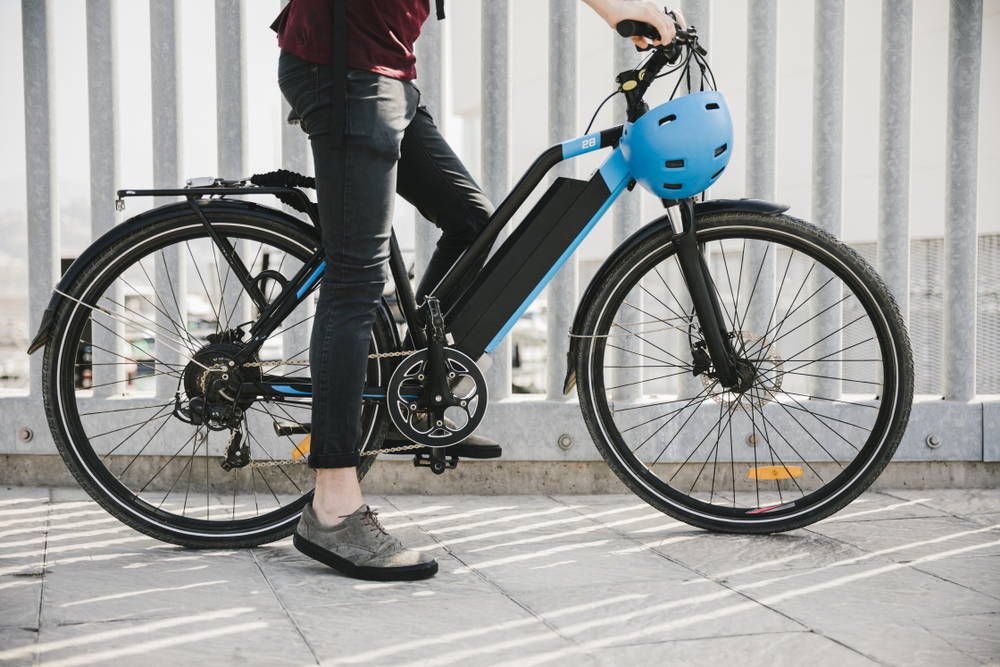 The electric bike market has experienced significant growth in recent years, with more people turning to e-bikes as a sustainable and efficient form of transportation. According to a report by Research and Markets, the global electric bike market size was valued at $27.22 billion in 2021 and is expected to reach $54.48 billion by 2027.
With so many people turning to e-bikes as a greener form of transport, you may be considering trading in your car for two wheels for your daily work commute. However, buying an e-bike is a significant investment. It is crucial to consider the benefits of riding an e-bike and the types of quality e-bikes available before making a purchase.


Why Buy an Electric Bike?
Electric bikes offer the same great benefits as conventional bikes, including cost savings, improved well-being, and a connection with the community. They are an excellent way to get around town without relying on a car or public transportation, so you can bike to work or the store.
They're also more environmentally-friendly than cars and scooters, as they emit far fewer greenhouse gases and may reduce a person's annual carbon footprint by 750 kg.
Electric bikes are relatively affordable compared to other forms of transportation, especially if you consider the long-term savings on gas and maintenance costs.
Electric bicycles remove many roadblocks people face with pedal-powered bikes, like older individuals or those with disabilities or asthma. Because the bike's motor and battery provide additional pedal assistance, it reduces the effort needed to ride, minimizing the strain on the lungs and cardiovascular system, especially when climbing hills.
Commuter electric bikes are designed specifically for people who need a reliable and efficient form of transportation for daily commuting. These bikes are usually lightweight, have a comfortable seat, and are built for speed and efficiency. Some popular brands of commuter electric bikes include:
- GoCycle
- Dahon
- Riese & Müller
- Gazelle
- Giant


Recreational Electric Bikes
Electric bikes are a good alternative to regular bikes for recreational road or mountain bikers. With their added power, you can navigate more challenging terrain and explore longer trails. Some popular styles of recreational electric bikes include:
Electric mountain bikes are designed for off-road adventures and can easily handle rough terrain. They typically have wide tire walls, deep tread, and powerful full suspension systems that combine hydraulic and spring suspension systems for optimal shock absorption, making them perfect for challenging trails.
If you're looking for a more traditional road bike experience, performance road electric bikes are a great choice. They're designed for speed and efficiency and are perfect for longer rides or commuting on roads with varying terrain.
If you need to transport groceries, pets, or other cargo on your electric bike, a cargo bike might be the best option for you. These bikes have large, sturdy frames and are built to carry heavy loads. Some popular brands of cargo electric bikes include Yuba and Xtracycle.
Folding bikes, like the GoCycleGS or the Dahon K-One, are ideal for commuters who also use public transport or individuals with small apartments or studios. These bikes can fold down into half their size and are made from lightweight materials like magnesium alloy for easy portability.


Electric Bike Safety Considerations
While electric bikes are generally safe, there are a few things to keep in mind to ensure a safe and enjoyable experience. Always wear a helmet when riding your electric bike. You should also follow all traffic laws and ride defensively, especially when sharing the road with cars.
Ensure your electric bike is properly maintained and the battery is charged before each ride. You should also be aware of the weight of your electric bike, as some models can be quite heavy and more challenging to maneuver than standard bikes.


Is Buying an e-Bike Worth It?
If you're looking for an efficient and environmentally-friendly form of transportation, an electric bike is worth considering. There are many
affordable electric bikes
available, including refurbished electric bikes that can be an excellent option for those on a budget.
Consider the type of riding you'll be doing and the features that are important to you, such as cargo capacity, speed, and range. And don't forget to prioritize safety by wearing a helmet, following traffic laws, and maintaining your bike correctly.
Upway offers the widest range of certified pre-owned electric bikes, reconditioned by professional mechanics.
Thanks to Upway, you'll get a great electric bike at a price that's 20-60% off retail, with a one-year warranty!