Best Electric Bikes for Shorter Women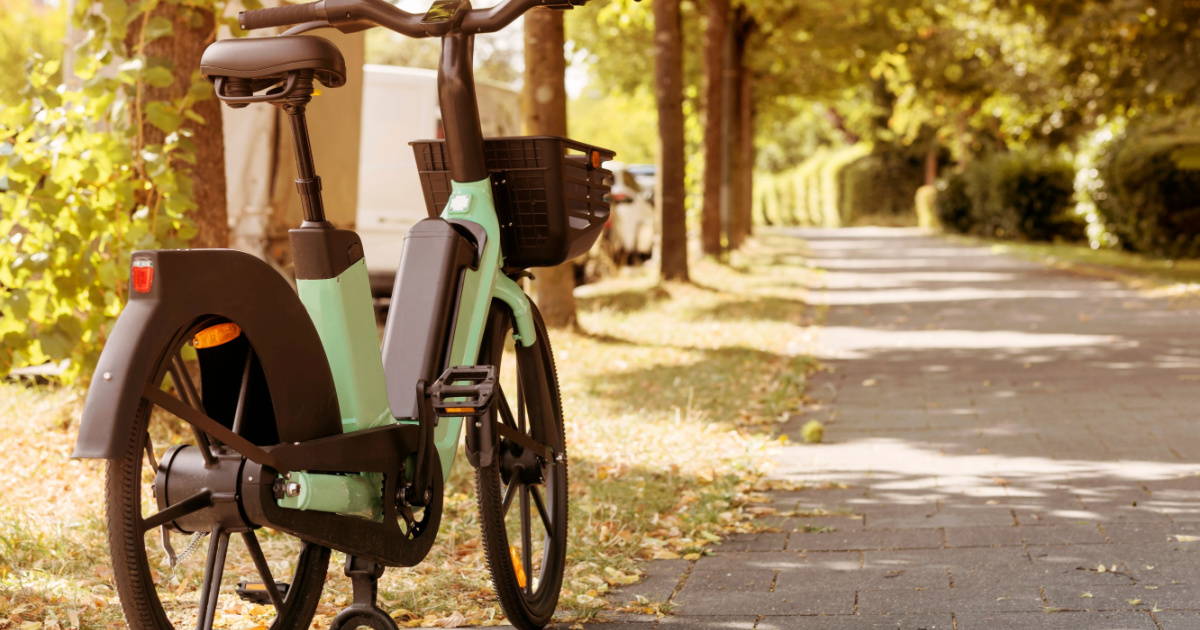 Finding an electric bike as a shorter woman can be challenging. Standard frame sizes typically cater to taller riders, which means women can struggle to find a bike that offers a safe and comfortable ride.
The placement of batteries and motors on electric bikes also means compact frames are rare and can affect the center of gravity — which is crucial for heavier, power-assisted bikes. Balancing safely, especially when you need your feet firmly on the ground, becomes a concern for shorter women due to these bulky frames and wide tires.
Explore the best electric bike model for your needs to ensure maximum comfort, stability and optimal functionality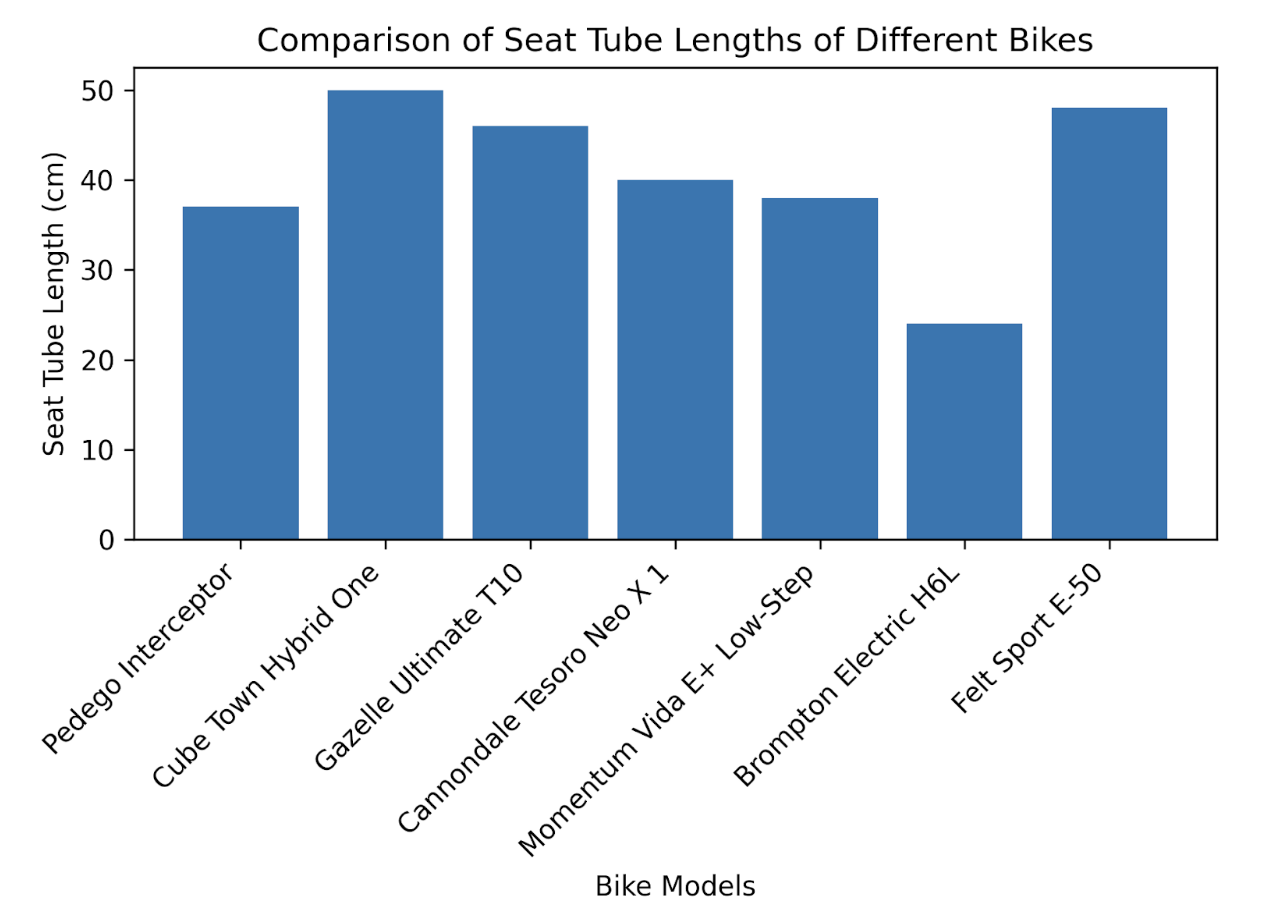 Pedego Interceptor
The Pedego Interceptor is ideal for shorter female riders. Its open, step-through frame allows for effortless mounting and dismounting, while the smaller frame and 37 cm seat tube ensures a comfortable standover height. The 500 W motor in the back wheel provides smooth acceleration and balances the bike's 53-lb. weight, ensuring stability. The 24" wheels are more manageable than standard sizes and are paired with rugged CST tires.
Hydraulic disk brakes deliver reliable stopping power for safety, while the Shimano Acera transmission offers a range of 8 speeds, suitable for diverse terrains. With its cruiser style, plush saddle and wide handlebars, the Pedego Interceptor is an ideal choice for shorter women.
Cube Town Hybrid One
The Cube Town Hybrid One is excellent for shorter women who want an easy-to-handle e-bike for city commuting. The upright ride position ensures maximum comfort, while the 50 cm seat tube allows you to comfortably place your feet on the ground when coming to a stop at traffic lights or intersections.
It weighs 53 lbs., including the high-performance Bosch motor, which is fully integrated into the frame for optimal weight distribution. The 250 W motor pairs and 500 Wh battery provide enough power for extended commutes, even in hilly areas. You can rely on a stable ride with the bike's 28" wheels and Schwalbe Big Ben tires and the hydraulic disk brakes allow you to stop quickly and easily.
Gazelle Ultimate T10
If you are a short woman searching for a reliable e-bike, the Gazelle Ultimate T10 Low Step is a standout option. Its short 46 cm seat tube means you can easily reach the pedals and ground during stops.
At 51 lbs., it's easy to handle and maneuver, even if you need to take the bike on trains or trams. Although it only has a 250 W motor, it can generate up to 65 Nm torque, enabling you to tackle hills without breaking a sweat. The generous 500 Wh battery means you can enjoy longer journeys without frequently stopping to recharge.
Cannondale Tesoro Neo X 1
The Cannondale Tesoro Neo X 1 is a mountain bike that fits smaller cyclists and is designed for versatile and adventurous long-distance riding. It has a powerful Bosch Performance Line CX motor and a high-capacity 500 Wh battery, offering ample assistance for tackling challenging terrain and steep hills.
With its strong frame and quality components, this e-bike is built to deliver a reliable and enjoyable cycling experience. With a maximum speed of 28 mph and a pedal-assist option, it's the perfect choice for smaller riders who want to explore both on and off the beaten path.
Momentum Vida E+ Low-Step
The Momentum Vida E+ Low-Step is a city commuter's dream. Designed with a low-step frame design, it's friendly for riders of varying heights, making it especially accommodating for females with a smaller build. Its design promotes an upright riding posture and boasts stable geometry, a fantastic feature for those new to the e-bike scene.
One of its standout features is the Internal Geared Hub, ensuring seamless gear changes for a buttery-smooth ride. With the 7-Speed Shimano Nexus drivetrain, you can effortlessly switch between gears on flat roads or rugged terrains.
Pick from six support modes to tailor your ride experience: Eco, Eco+, Normal, Sport, Sport+ and Auto Assist, all providing assistance up to 20 mph. Riding on different terrains is also a breeze with its high-volume 2.35" grippy tires.
Brompton Electric H6L
The Brompton Bolt Blue H6L reimagines city commuting for riders of all sizes. Designed for the hustle and bustle of cities, this lightweight e-bike, weighing just 40 lbs., offers a compact folding size of 645 mm x 565 mm x 270 mm, making storage a breeze.
Equipped with a 250 W Brushless DC motor, it assists up to 20 mph, ensuring you have the necessary boost when needed. This is complemented by the Smart Pedal Assist that intuitively kicks in for smoother rides. For your convenience, it features a detachable 300 Wh 36 V battery, complete with an LED display and a 4-hour full charge time.
The design prioritizes durability with its precision-drawn heat-treated steel tubing main frame and reinforced electric-specific steel fork. It has Schwalbe Marathon Racer tires with puncture resistance and a reflective sidewall for safety.
With pad brakes, mechanical transmission and added features like mudguards with a rubberized flap, it's a stylish and practical e-bike for petite women.
Felt Sport E-50
The Felt Sport E-50 beautifully combines high-quality performance and elegant design. Featuring a powerful motor by Shimano, this e-bike ensures powerful and smooth pedal assistance, making it fit for hilly commutes and leisurely rides.
Comfortable frame geometry and high-quality components guarantee a superior riding experience, while the integrated lighting and rack system enhance the bike's versatility and readiness for any adventure. The Felt Sport E-50 is an excellent choice for riders who appreciate performance and style.
Liv Mountain Bikes
For those looking to conquer the trails, Liv, a brand by Giant specifically designed for women, offers a range of mountain bikes suited for riders of all heights, including shorter women. With various models to choose from, Liv mountain bikes provide a great combination of performance, durability, and tailored geometry to ensure a fantastic off-road experience. Whether you're tackling singletracks or exploring scenic trails, Liv mountain bikes have you covered.
Specialized Turbo Como
The Specialized Turbo Como is a top choice for city commuting and a great fit for shorter women seeking an electric city bike. With its step-through frame design, riders can easily mount and dismount, while the upright riding position ensures maximum comfort. The Turbo Como features a powerful motor and a long-lasting battery, perfect for navigating city streets and enjoying leisurely rides. This e-bike offers both style and functionality, making it an excellent selection for urban exploration.
Yuba Cargo Bikes
When it comes to cargo bikes, Yuba offers a variety of options that are accommodating for shorter women and provide the versatility needed for transporting goods, groceries, or even kids. With low-step frames and adjustable features, Yuba cargo bikes are designed to make carrying cargo or shorter passengers a breeze. The sturdy construction and ample cargo space ensure that you can handle your daily errands or family adventures with ease.


Enjoy the Rush of an Electric Bike With Upway
At Upway, we're committed to providing electric bikes for riders of all sizes, including petite women. Our selection of refurbished electric bicycles is carefully inspected to ensure that shorter women can enjoy a safe ride and get the most out of their e-bikes.
Don't let your height limit your cycling adventures. Explore our collection of new and used electric bikes for sale today.
Selling your bike to Upway guarantees a reliable, hassle-free, trustworthy way to sell your electric bike and it will take you online 2 minutes!