At Upway, every electric bike is repaired, inspected, and certified by a professional mechanic to ensure you're getting a high-quality bike in new or 'like-new' condition. Have a look at our 5-step certification process
Mechanical and Electronic Inspection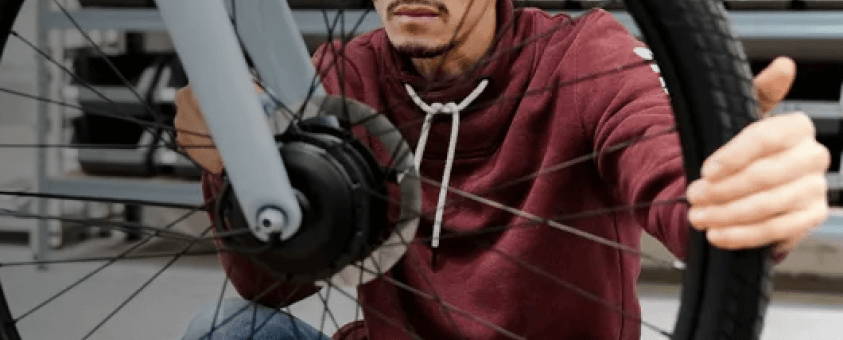 Each bike we receive is subject to a detailed 20 inspection point review.

These steps helps us verify that there is no structural damage to the frame, mechanical components, drive system, or battery. It also allows us to identify the repairs necessary to restore the bike to 'like new' condition.

Our 20 inspections points include:

Checking the electric bike's electronic components including:

1. Motor and Assistance
2. Battery
3. Charger
4. Display screen
5. Lights

Checking the electric bike's mechanical components including:
6. Frame and fork
7. Wheels
8. Tires
9. Brakes
10. Derailleurs
11. Chain and cassette
12. Crankset
13. Handlebar
14. Grips
15. Stem
16. Seatpost
17. Saddle
18. Crankset
19. Cranks
20. Pedals
Additionally, we check the working condition of all accessories, such as bells, fenders, luggage rack, basket, kickstand, and integrated locks.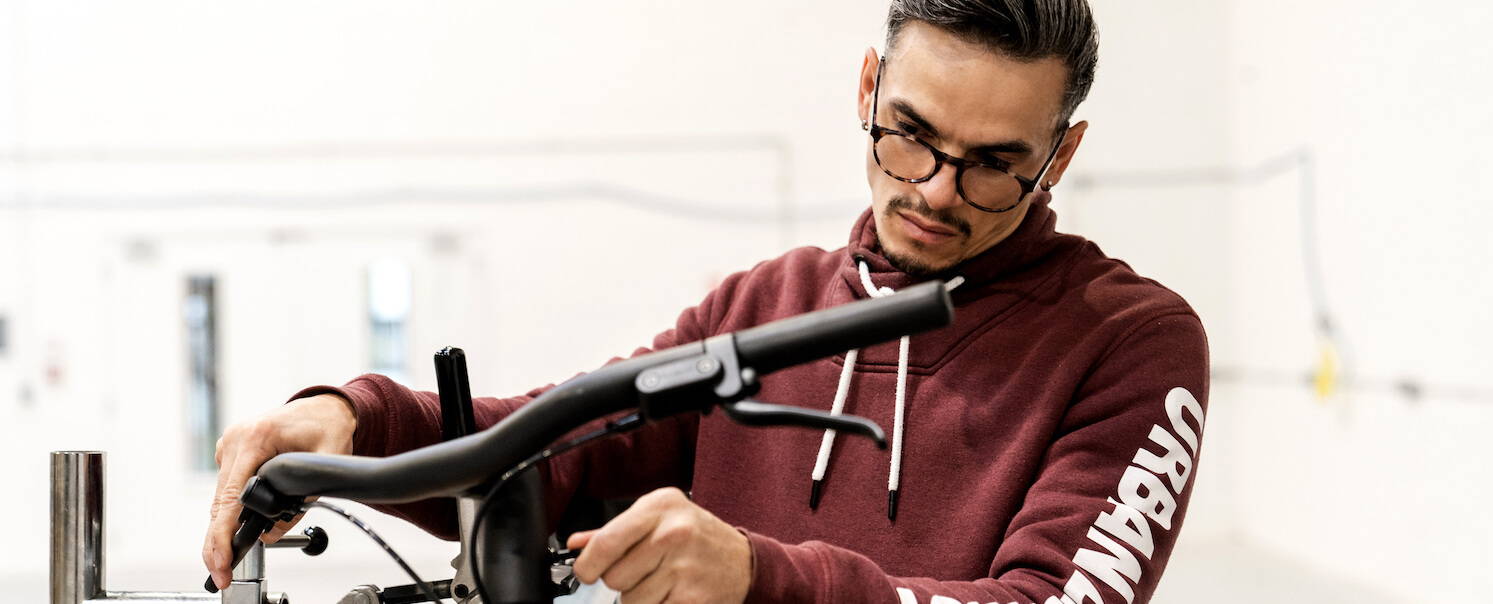 Once the diagnostic process is done, our team proceeds with refurbishment.
This process includes:
- Replacing worn parts that are not in 'like new' condition (e.g. tires, brakes, cables, chains, ...)
- Bleeding hydraulic brakes
- Replacing worn bearing systems
- Truing wheels and replacing spokes as necessary
- Lubrication of the chain
- Comprehensive quality control check to ensure proper adjustment and alignment of all component systems

Our electronic inspection helps us determine what components need replacement, repair, or firmware updates.
Motor and Electrical Assistance:
- Drive unit (motor) diagnosis and inspection via appropriate manufacturer software
- Inspect and repair or replace torque sensor if necessary
Battery:
- Charge cycle diagnostic test
- Charger and connectors test
- Refurbishment or replacement (Battery replacement is necessary when it is at or beyond 80 percent of its life cycle)
Display and Accessories:
- Display inspection and software update, repair and replacement if necessary
- Accessories inspection and update including lights, indicators, alarms, etc. repair and replacement if necessary
Adjustments and Final Inspection
Finally, each bike has its brakes aligned and adjusted for positive, confident braking, its derailleurs or hub shifting systems dialed in for crisp, accurate shifting, and each and every bolt and fitting tightened to manufacturer specification.
Your future electric bike is now Upway certified! We extend a 1-year warranty for each of our electric bikes after our certification process.
All the major components of your bike are guaranteed for one year, including the frame, battery, motor, and electronics.
If you're not happy with your electric bike, you can return it for free within 14 days. Peace of mind guaranteed.
Ready to Make Your
Choice?
Upway provides you with the largest selection of professionally certified bikes in the USA.
Get your Upway certified e-bike for up to 60% off retail, guaranteed for 1 year, delivered to your doorstep.