Best Electric Bike for Kids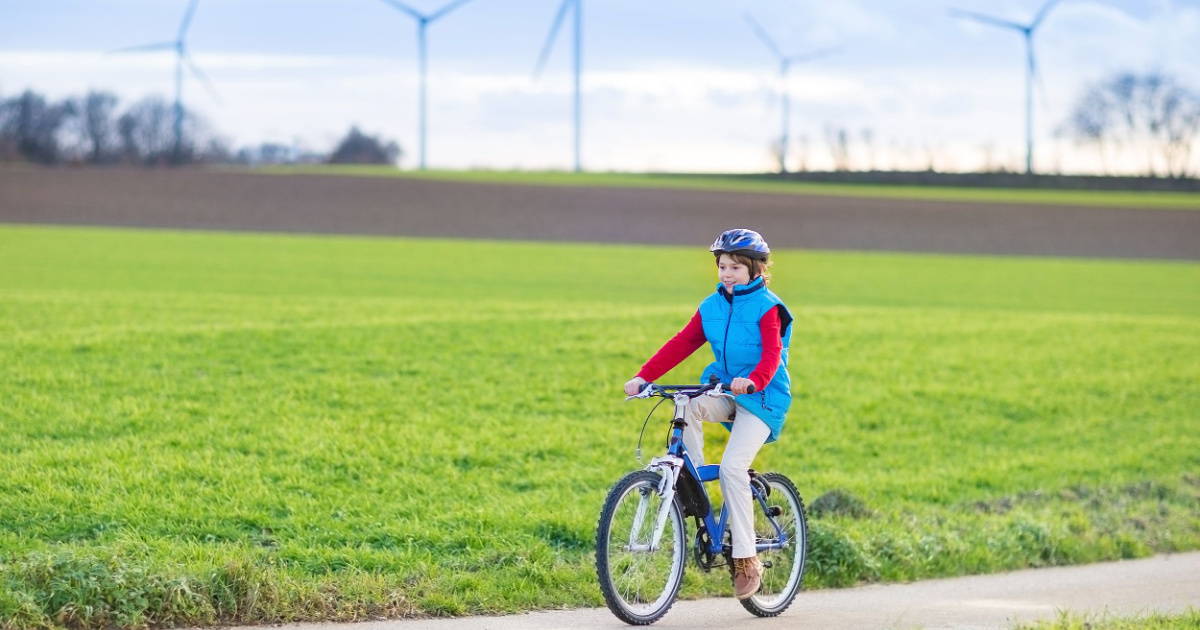 Riding an electric bike as a teenager can be an exhilarating experience. The thrill of the wind in your hair, the speed at your fingertips and the freedom to explore new places make e-biking so enticing. However, not all electric bikes are suitable for young riders.
While e-biking is an adventure, ensuring the ride is safe and age-appropriate is essential. Discover the different types of electric bikes designed for kids and learn how to pick the perfect two-wheeled companion for your young cyclist.


What to Look for in Kids Electric Bikes?
When it comes to electric bikes for young riders, there are a few essential factors to consider to ensure they your teen can handle the bike safely:
Lightweight frame: A lightweight frame is essential for young riders. It ensures the bike is easy to handle and control, making the riding experience safe and enjoyable. Look for a bike that weighs less than 50 lbs. including the battery.
Low motor power: E-bikes for kids and teens should have a motor with a lower power output, typically not more than 250 W. This ensures that they can comfortably manage the bike's speed and acceleration. You can also consider refurbished e-bikes for kids as a cost-effective starter option.
Pedal assist only (no throttle): To promote active riding, choose e-bikes with pedal-assist functionality only. This means the motor provides assistance only when the rider pedals, allowing them to enjoy the health benefits of cycling, like improved cardiovascular fitness and muscle strength.
Minimum age requirements: Always consider the minimum age requirements when choosing an e-bike for your child. Many states do not allow children under 16 to operate e-bikes over a certain class or speed. Ensure your child meets the age recommendation to ensure their safety and suitability for the bike.


Winter Battery and Bike Storage
If you are wondering
how long an electric bike lasts
in winter, low temperatures can reduce your bike's battery capacity and limit the range, resulting in a short ride duration. To counteract this,
insulate your battery
over the winter.
Wrapping it with foam or using specialized neoprene insulating covers can help maintain a more stable operating temperature, helping your battery perform better.
Charge your electric bike's battery indoors at room temperature whenever possible and avoid leaving it on the charger for extended periods, as this can lead to battery degradation. Instead, charge it just before your ride. However, if you store your battery long-term, keep it at room temperature between 55 to 75°F.
Also, store your e-bike indoors to protect it from harsh weather, moisture, and potential theft. If indoor storage isn't an option, find a covered area to protect your e-bike from direct exposure to snow and rain. Invest in a high-quality bike cover to shield it from the elements.


Top Picks for Kid-Friendly E-Bikes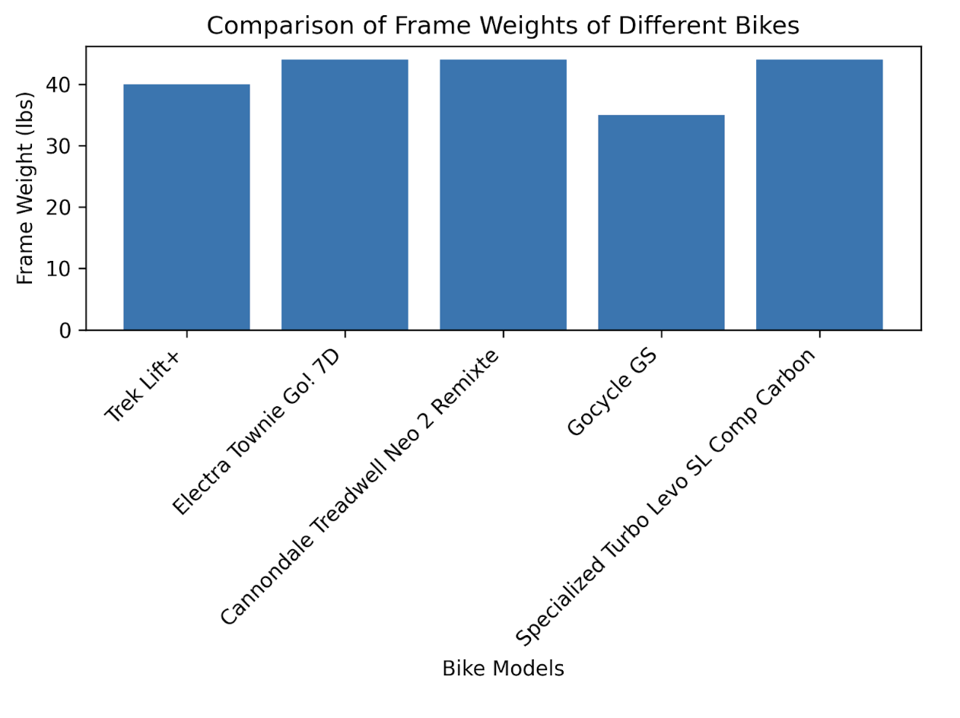 The Trek Lift+ electric bike is designed for versatile urban commuting and leisurely rides. Its ultralight 40-lb. frame makes it easy for teens to handle and it features a mid-drive motor that provides a smooth boost when pedaling.
With an engine torque of 50 Nm and an engine power of 250 W, this e-bike offers a balanced mix of style and performance. The comfortable riding position and quality components ensure a convenient and enjoyable way for your kids to navigate the suburban streets and explore your local area.
The Electra Townie Go! 7D offers the right balance of style and performance for young riders. Its lightweight 6061-T6 aluminum frame ensures easy handling and the step-thru frame makes it easy to hop on and off the bike. The patented Flat Foot Technology® offers a safer, more grounded feel when stopping and the ergonomic saddle with shock-absorbing elastomers ensures a smooth ride every time.
The Hyena 250 W motor has a top speed of 20 mph and just enough power for a fun yet safe ride. Its reliable mechanical disc brakes add an extra layer of security and the Shimano 7-speed gear system ensures they're in total control.
The Cannondale Treadwell Neo 2 Remixte is crafted with your teens in mind. As a parent, you'll value its lightweight 44-lb. frame, making it easy for your young riders to navigate and control. This bike prioritizes agility and comfort, perfect for leisurely rides in the neighborhood, bustling city streets or Sunday outings.
The Treadwell Neo 2 has a 250 W rear hub motor and a fully integrated 250 Wh battery, delivering a smooth and intuitive boost when pedaling. Safety is vital and you can rest assured with the dependable Tektro mechanical disc brakes.
The bike also features a comfortable saddle and upright handlebar, promoting a relaxed riding posture for your teens. The conveniently located switch on the handlebars allows for easy toggling between pedal assist modes and battery tracking, giving your kids a blend of traditional cycling and modern enhancements.
The Gocycle GS is an ideal electric bike choice for your teens. Crafted with a carbon fiber mid-frame, it combines lightweight design with durability, ensuring safe rides for your young ones. Its clean design, devoid of messy cables, chains
or oils and the patented magnesium Cleandrive™ make it easy to maintain.
If you're limited on space or your kids commute via public transport, the Gocycle GS is fully foldable and portable. The adjustable riding position ensures a comfortable fit for your child's stature and at just 35 lbs. and a max speed of 20 mph, it's easy for your teens to manage. Hydraulic disk brakes have reliable stopping power, while the 500 W engine and 3-speed drivetrain balance efficiency and safety.
For older, thrill-seeking teens who have ridden e-bikes before, the Specialized Turbo Levo SL Comp Carbon is the perfect choice. This eMTB boasts a lightweight 44-lb. Stumpjumper-inspired carbon frame that ensures agility and control, while the SL 1.1 motor seamlessly doubles your teen's pedaling power with its 250 W output.
The integrated 320 Wh battery ensures sustained rides and the hydraulic disc brakes provide confident stopping power. With safety in mind, the 150 mm of FOX suspension at the front and rear ensure smooth rides on any terrain.
The Turbo Levo SL isn't just about speed; it's about enhancing the natural cycling experience. Connecting to the Mission Control App lets you personalize the motor's output, ensuring a comfortable and safe ride for your child.


Get Your Kids Excited to Ride With Upway
Support your child's passion for cycling with Upway! Our collection of electric bikes for sale provides an affordable way to introduce your kids to the thrilling world of e-biking. Explore Upway's electric bikes to find your child's perfect e-bike today and let the fun begin!
Selling your bike to Upway guarantees a reliable, hassle-free, trustworthy way to sell your electric bike and it will take you online 2 minutes!