Listen up E-bikers! New York City Law Mandates UL-Certification for Electric Bikes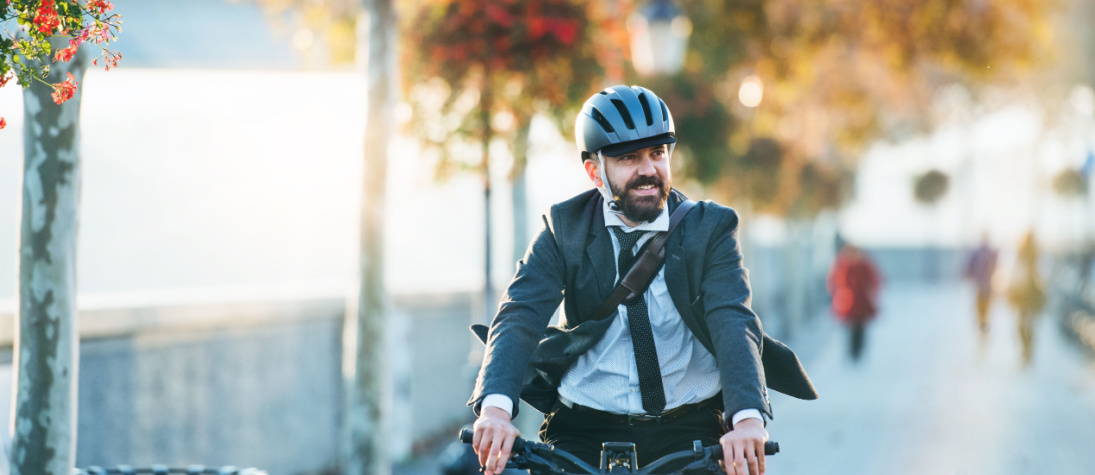 New York City has taken a significant step to promote the safe use of electric bicycles with the passing of initiative 663-A, which legalizes specific e-bikes. The initiative requires electric bicycle batteries to meet specific safety requirements, such as UL certification. This law means that no company will be able to lease, rent, sell, or distribute e-bikes in NYC that are not compliant with UL 2849 e-bike electrical system certification standards.
Understanding the implications of initiative 663-A and why UL certification is crucial for e-bikes can help you choose the perfect electric city bike to ride in New York.


What is UL Certification?
UL Certification is a safety certification issued by UL Solutions, a global safety certification organization. This certification is designed to ensure that electric bicycles meet certain safety standards and comply with relevant regulations.
UL 2849 is an electrical and fire safety standard that evaluates the battery system, electrical drive train system, and charger system combinations of e-bikes. The ANSI/CAN bi-national consensus standard was developed with input from industry stakeholders like manufacturers, retailers, consumer advocates, and governmental participants. Certification to this standard allows for more streamlined sales in the US and Canada, and UL is generally considered the gold standard for electrical certifications. This is the result of the prolonged and stringent process of rating ANSI products.
The standard covers electric bikes and pedal-assisted electric cycles, focusing on the risk of electric shock during charging and other potential electrocution hazards. Electric bicycle manufacturers must undergo rigorous testing by UL engineers to obtain UL Certification.



Implications of the New York UL-Certification Requirement
On March 2, 2023, the New York City Council passed Initiative 663-A to enhance the fire safety of micro-mobility devices, e-bikes, e-scooters and lithium-ion batteries that power these devices. The new law, which goes into effect on September 16, 2023, mandates that all e-bikes, e-scooters and light electric vehicle (EV) battery packs sold, leased or distributed in New York City must be third-party certified.
The certification is required to meet safety standards outlined by UL 2849 for e-bike electrical systems, UL 2272 for personal e-mobility devices and UL 2271 for storage batteries. This initiative was launched to combat the increasing safety risks that have accompanied the adoption of electrified forms of transportation, such as fires caused by lithium-ion batteries.
The UL 2849 standards and subsequent NYC mandate may also have more broad reaching implications. The Committee on Transportation and the Environment in Washington, DC is considering a piece of legislation (B25-0115) that would provide significant rebates for purchases of e-bikes depending on the type of bicycle, and with increasing rebate amounts for low-income residents. E-bikes must meet the UL 2849 standard to be eligible for the rebate.
At Upway, we carry UL-certified e-bike brands to ensure New York e-bikers comply with the new mandates. All brands carrying UL certified bikes have undergone rigorous testing to ensure their products meet strict safety standards, making them a reliable choice for e-bikers.
Some UL-certified bikes we carry include the Aventon Sinch, a foldable electric bike ideal for city commuters. With its 4" fat tires and front suspension fork, this bike is designed for all terrains. It has a 500W motor and a 672Wh battery for a maximum speed of 20 mph. The Shimano Acera transmission with seven speeds ensures a smooth ride.
For a more leisurely ride, try the Gazelle Medeo T9 City HMB. Featuring a powerful Bosch Active Line motor and a long-lasting battery, this bike delivers a smooth ride on any terrain. The Shimano Alivio 9-speed derailleur offers precise gear shifting, while the hydraulic disc brakes and integrated lighting ensure safety and visibility. This bike provides an easy and enjoyable riding experience with its comfortable saddle and adjustable handlebars.
Almost all Upway bike models are already UL certified and all bike batteries are tested by an experienced team of mechanics to ensure optimal safety and efficacy. You can trust Upway to provide you with a ride that not only offers maximum performance but also enhanced safety.


Find UL-Certified E-Bikes at Upway
Upway offers a range of high-quality and
affordable electric bikes
that prioritize safety for riders in NYC. Whether you're a daily commuter or a leisure rider, we have a selection of certified and non-certified bikes that are designed to ensure your safety.
We have also created a dedicated collection of UL certified e-bikes to help customers navigate their options until the NYC regulation is in effect. Once the regulation is in place, we will sell only UL-certified e-bikes in NYC to ensure compliance. Check out Upway's UL-certified e-bikes today!
Upway offers the widest range of certified pre-owned electric bikes, reconditioned by professional mechanics.
Thanks to Upway, you'll get a great electric bike at a price that's 20-60% off retail, with a one-year warranty!