Must-Have Accessories for Every Cyclist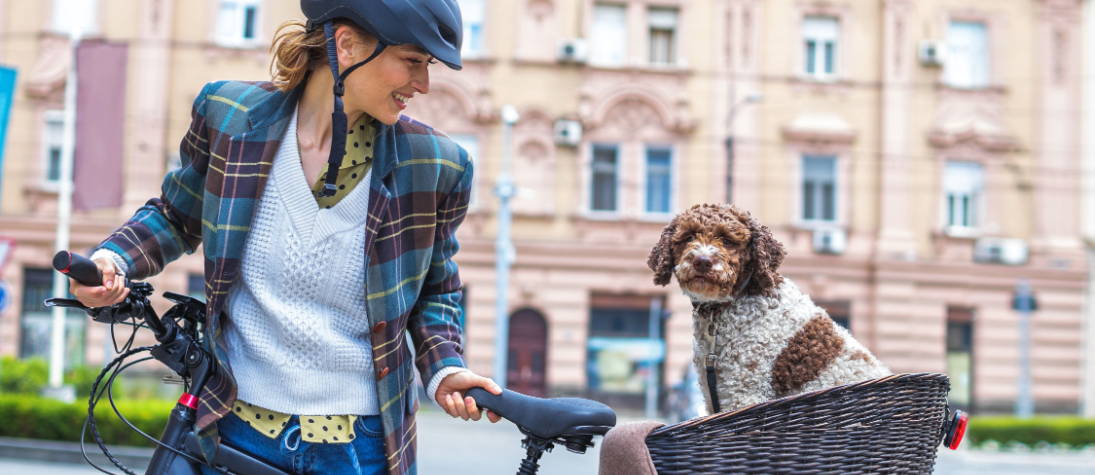 If you are a passionate cyclist looking to take your riding experience to the next level, having the right accessories can enhance your cycling adventures. Electric bike accessories are essential for both safety and enjoyment during your rides. Lights, mirrors and bells increase visibility and awareness, ensuring a safer experience. Padded seats, ergonomic handlebars and high-quality tires enhance comfort and performance, making your rides more enjoyable.
From safety gear to performance-enhancing add-ons, the following list of must-have accessories will equip you for success on the road or trail. Optimize your cycling experience and make the most of your time in the saddle.


Must-Have Accessories for Cyclists
Electric bikes have transformed the cycling world, offering new possibilities and opportunities. Elevate your e-biking experience with essential accessories designed to make the most of your e-biking experience. Some must-have accessories for every cyclist include:
When it comes to biking, safety should always be a top priority. Bike helmets are essential gear, whether you're riding conventional bicycles or electric bikes. They provide vital protection, helping safeguard against head injuries in case of accidents.
Experience ultimate protection and style on your e-bike journey with the Bern Hudson MIPS Matte Turquoise helmet. Certified with NTA 8776 E-bike and rated 5 S.T.A.R. by Virginia Tech, it's designed for speeds up to 28 mph. Equipped with a 6.6 Lumen Click-Mount LED light, reinforced U-lock vents and 13 strategically placed vents for maximum comfort.
A secure child seat is critical for cyclists who want to include their children in their e-biking adventures. Make sure to choose one that is compatible with the design and power capabilities of electric bikes.
The Burley Dash Rack Mount Child Seat is the perfect choice for secure and comfortable family bike rides. With its durable construction, washable padding and tool-free installation, this seat offers convenience and longevity. The adjustable 5-point harness provides optimal safety and can support children up to 40 lbs.
The
Kryptonite New York LS U-Lock
sets the bar for top-level bike security. Featuring a 16 mm hardened MAX-Performance steel shackle with a double deadbolt design, it offers unmatched strength. The lock's disc-style cylinder is drill and resistant and it comes with three stainless steel keys, including an LED lighted key for convenience. With a patented STEEL SLEEVE over the crossbar, this U-lock ensures double security and peace of mind.
Electric bikes often involve longer rides or commutes and having practical storage solutions such as baskets and panniers can make the journey more convenient. These are ideal for carrying personal items, shopping bags or picnic supplies for a fun outing.
The
Basil Urban Dry Shopper
is a versatile pannier bag with a 25-liter capacity. Its stylish accents, made from vegan leather, add a touch of sophistication. With easy mounting and dismounting using Basil's hook-on system, it's perfect for quick trips to the store.
Specialized bags for cyclists, such as saddlebags or handlebar bags, are helpful for those longer rides or tours on electric bikes. They offer easy-to-reach storage for essentials like water, snacks or repair kits.
The
Lizard Skins Super Cache Seat Bag
is the ultimate companion for your epic rides. Constructed with water-resistant 1000D material and a durable YKK zipper, it offers ample storage space and interior divisions for all your essentials. The no-snag Velcro and Amara leather prevent abrasion, ensuring hassle-free access.
With many
affordable electric bikes
now offering Bluetooth connectivity and dedicated apps for tracking ride data, a sturdy smartphone holder can be a crucial accessory. It provides easy access to navigation, fitness tracking or your e-bike's own app while on the move.
The
Delta XL Smartphone Phone Holder
offers a secure solution for mounting large phones and tablets on handlebars or stems. Ideal for road and commuter use, it provides easy access to your device.
Safety and visibility are just as crucial on electric bikes as on traditional bikes. High-quality front and rear lights are essential
electric bike accessories
, especially for rides in low-light conditions or at night.
The
Lezyne Femto Drive Headlight and Taillight Set
ensure optimal safety and visibility. The ultra-compact Femto Drive Rear features a conveniently integrated lens on/off switch. With its CNC-machined aluminum construction, it guarantees durability. The Side Visibility Lens extends beyond the body, offering an impressive 180° of visibility.


Get High-Quality E-Bike Accessories at Upway
If you're considering, "
should I get an electric bike
" an e-bike is more than just a mode of transport - it's a lifestyle upgrade. It's about embracing the
future of mobility
and the accessories you choose are just as essential as your bike to shaping your ride.
At Upway, we understand that a well-accessorized ride can significantly enhance your e-biking experience. In addition to our range of e-bikes, we offer a curated selection of cycling accessories designed to complement your ride.
Upway offers the widest range of certified pre-owned electric bikes, reconditioned by professional mechanics.
Thanks to Upway, you'll get a great electric bike at a price that's 20-60% off retail, with a one-year warranty!