Best Electric Bikes for Commuting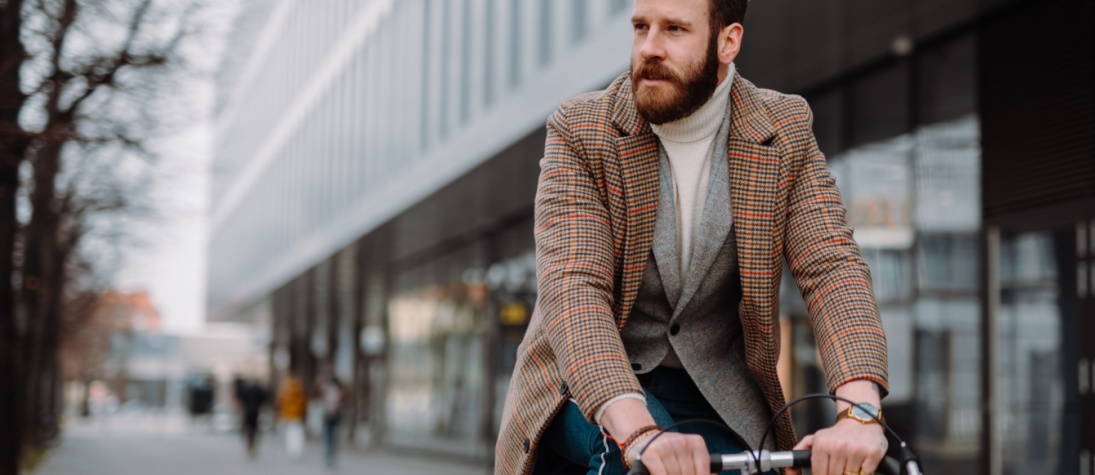 Commuter e-bikes have gained popularity in the U.S. due to a rising focus on sustainable transportation and healthy living. With their electric motor assistance, these electric bikes provide a greener and more cost-effective alternative to cars, allowing riders to navigate through congested traffic and easily find parking.
If you're wondering should I get an electric bike, check out the best e-bikes for commuting to help you cut down on fuel costs and exercise while still getting where you need to go.


Best Electric Bikes for Commuting
When selecting a used electric bike for commuting, choosing a model designed for urban road use is critical. The following commuter e-bikes have outstanding features for city travel, such as pedal-assist motors, sleek aesthetics and low-step designs.
The Gazelle Ultimate T10+ HMB e-bike is the ideal companion for commuting, touring, or running errands. It's stylish design and comfortable features make it an excellent choice. Equipped with a powerful Bosch drive unit, a PowerTube battery and reliable Shimano 10-speed gears, this bike offers a smooth and efficient ride.
With added features like a luggage carrier, mudguards and integrated lighting, this e-bike is well-equipped for everyday use—Gazelle, a trusted and renowned brand with a long history in bike manufacturing that ensures top-notch quality. Upgrade your commute with the Gazelle Ultimate T10+ HMB and experience the perfect blend of style, comfort and reliability.
Harley-Davidson's Serial 1 Rush is a Class 1 electric bike that embodies sleek looks and true American heritage. Owned by Harley-Davidson, this bike showcases a stylish design with its minimalist racks, wide full coverage fenders and integrated lights.
With a powerful Brose TF-Mag engine and 90 Nm of torque, it delivers an impressive performance. The belt drive system adds to its efficiency and low maintenance. Whether cruising through the city or enjoying leisurely rides, the Serial 1 Rush provides a dynamic and powerful experience, staying true to its Harley-Davidson roots.
The
Momentum Transcend E+
is the epitome of a sleek and cool commuter bike, showcasing the premium quality associated with Giant. As Giant's dedicated commuter brand, this Class 3 e-bike delivers power and style with its stunning sky-blue color. You can also connect effortlessly with the Giant app for easy navigation, fitness tracking and support modes.
With its Yamaha SyncDrive Life motor, 60 Nm of torque, and 500 Wh battery capacity, you will enjoy a comfortable and efficient ride. Equipped with hydraulic disk brakes, a Shimano Nexus 7-speed drivetrain and CST tires, this e-bike guarantees optimal control and reliability.
Experience the pinnacle of high-quality and techy e-bikes with the
Stromer ST2 Comfort
. This remarkable ride combines comfort, speed and cutting-edge technology. The mid-drive Stromer Cyro Drive IG engine, coupled with the 814 Wh battery, propels you at speeds of up to 28 mph, while the belt drive ensures a smooth and whisper-quiet journey.
With its low step frame, this e-bike provides easy mounting and dismounting. The Stromer ST2 Comfort delivers effortless and comfortable performance for city commuting or leisurely rides.
The
Aventon Aventure 1
is a popular budget-friendly commuter bike, widely loved in the U.S. Combining sleek design with rugged versatility, it's perfect for any adventure. Equipped with front suspension and fat tires, it delivers exceptional comfort and handling on all terrains.
The upright riding position ensures excellent visibility, while front and rear lights keep you visible to others. With a powerful Bafang engine, a 720 Wh battery, and
UL certification
, the Aventon Aventure 1 offers a reliable and thrilling riding experience.
The
Trek Allant+ 8
is a popular and high-performance e-bike from a trusted brand. Designed as a classical step-over commuter bike, it offers power, reliability and style for committed riders. Featuring a Bosch pedal-assist system, this e-bike allows you to effortlessly bypass traffic and enjoy a premium riding experience.
The UL-certified Allant+ 8 boasts a Bosch Performance Line CX engine delivering 85 Nm of torque, ensuring exceptional performance and a maximum speed of 20 mph. The 500 Wh battery capacity provides ample range, and the Shimano Deore 10-speed transmission offers smooth and precise shifting.
Boasting a sleek European design, the
Pedego City Commuter
is a classic commuter bike with an ergonomic frame and an extra soft cushioning seat for maximum comfort. Equipped with a powerful Pedego engine delivering 60 Nm of torque and 749 W of power, it effortlessly reaches a top speed of 20 mph. With a 480 Wh battery capacity and a range of 785 mi, this e-bike ensures long-lasting performance.
Pedal and throttle assistance, along with a Shimano Acera transmission with 7 speeds, provide seamless control and versatility. Carry everything you need with the integrated rear rack, and enjoy the reliability of Schwalbe Big Apple tires and disk brakes. The Pedego City Commuter is your ideal companion for city rides and leisure adventures.


Shop Upway for Affordable Pre-Owned Commuter E-Bikes
Commuter e-bikes are a popular and practical choice for urban transportation. Their electric motor assistance, eco-friendly nature and cost-effectiveness make them an appealing option for daily commuting.
If you're looking for
affordable electric bikes
for commuting, shop Upway. We carry a wide range of
used electric bikes
that combine quality, affordability and functionality, ensuring a smooth and enjoyable commuting experience.
Upway offers the widest range of certified pre-owned electric bikes, reconditioned by professional mechanics.
Thanks to Upway, you'll get a great electric bike at a price that's 20-60% off retail, with a one-year warranty!