How Does Upway Source Its E-bikes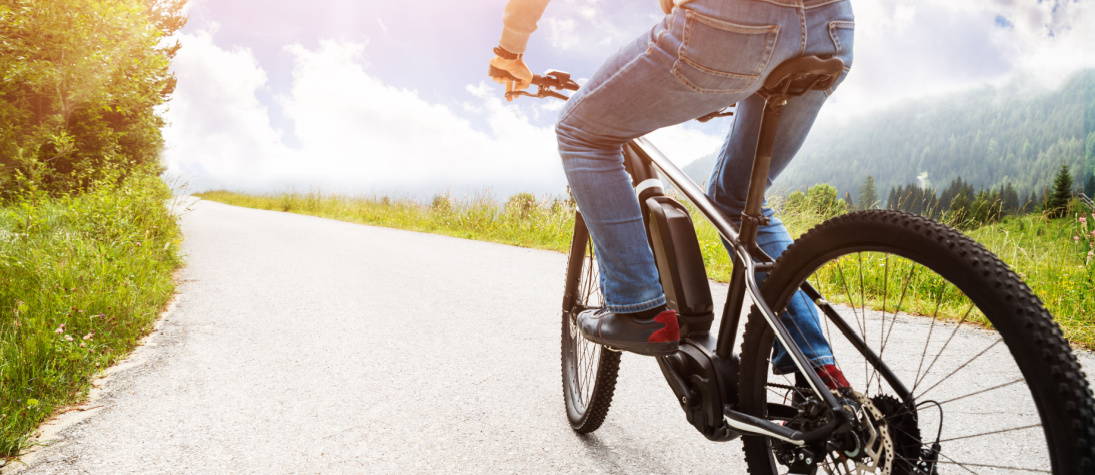 If you're in the market for an e-bike, you may be considering a certified pre-owned option from the popular Upway marketplace. Upway is a leading retailer of used electric bikes that launched its U.S. e-bike platform in March 2023 after becoming a trusted retailer across Europe.
Before buying your e-bike from Upway, you may want to know how we source our e-bikes. Understanding our sourcing and refurbishing process can help you know where your bike comes from and why our e-bikes are a trusted, affordable option.
Upway is a leading supplier of eco-friendly electric bikes (e-bikes). Our mission is to make sustainable mobility accessible and enjoyable for all. We offer a wide selection of affordable electric bikes at up to 60% lower than newly priced models.
Our mission is to help people find their ideal e-bike at a lower price to help everyone get into a less costly, healthier and more eco-friendly mode of transportation. Our wide selection of e-bikes, including electric city bikes, electric mountain bikes, electric cargo bikes, and foldable electric bikes, let us cater to the diverse needs of our customers, whether they are avid cyclists, commuters or outdoor enthusiasts.


How Do We Source Our E-Bikes?
At Upway, we take pride in offering the best e-bikes at competitive prices. To achieve this, we carefully source our e-bikes through several channels:


Manufacturer and bike shop partnerships:
We have established partnerships with leading e-bike manufacturers and bike shops. These relationships allow us to secure exclusive deals and offer affordable options to our customers.
We accept
trade-ins from customers
looking to upgrade their current e-bikes. When we acquire pre-owned e-bikes, we put them through a rigorous inspection, repair and certification process to ensure they meet our strict standards for performance and safety.


Overstock and clearance sales
We capitalize on overstock and clearance sales from manufacturers and retailers, allowing us to provide our e-bikes at discounted prices. This is why you will find new bikes on Upway with very low mileage.


Our Certification Process
All our e-bikes go through a rigorous inspection and
5-step certification process
. This process includes a 20-point inspection that assesses all components of the e-bike to ensure it is in like-new condition when we put it on the marketplace.
Our team of expert technicians carefully inspects each e-bike, assessing its motor, charger, battery, display screen and lights. We also check the frame, wheels, tires, brakes, saddle and all other components.
If our professional mechanics discover any damaged components, they repair or replace them with genuine parts from the original manufacturer.
Once repairs are complete, we test the e-bike to ensure it operates smoothly and safely. This includes charge cycle diagnostic testing, testing the charger and connections and testing the drive unit via manufacturer software.
After the e-bike passes all tests and inspections, it receives our Upway Certified Pre-Owned seal, a guarantee of quality and reliability.


Benefits of Buying Your E-Bike From Upway
When you purchase an e-bike from Upway, we offer several benefits over buying new. Not only are our e-bikes accessibly priced, but we also provide a comprehensive warranty, fast, reliable shipping and financing options.
We offer fast, reliable shipping to customers across the country. Our expert packaging ensures your e-bike arrives in perfect condition and ready for your next adventure. If you aren't satisfied with your e-bike, you can return it for free within 14 days.
All our certified pre-owned e-bikes come with a comprehensive 1-year warranty on the motor, electrical components and frame, providing peace of mind and protection against potential defects or issues.
We understand that investing in an e-bike can be a significant expense. That's why we offer
flexible financing options
, making purchasing the e-bike of your dreams easier.


Shop Our Certified Pre-Owned E-Bikes Today
At Upway, we are committed to providing everyone with high-quality, sustainable transportation options. With our comprehensive certification process and exceptional customer benefits, you can trust that you're purchasing an e-bike that is reliable, safe and environmentally friendly.
Browse our inventory
of certified pre-owned e-bikes today and discover the convenience, performance and eco-friendly benefits of electric bikes. Join the e-bike revolution with Upway and experience the joy of sustainable mobility.
Upway offers the widest range of certified pre-owned electric bikes, reconditioned by professional mechanics.
Thanks to Upway, you'll get a great electric bike at a price that's 20-60% off retail, with a one-year warranty!