Best Electric Bikes for Adults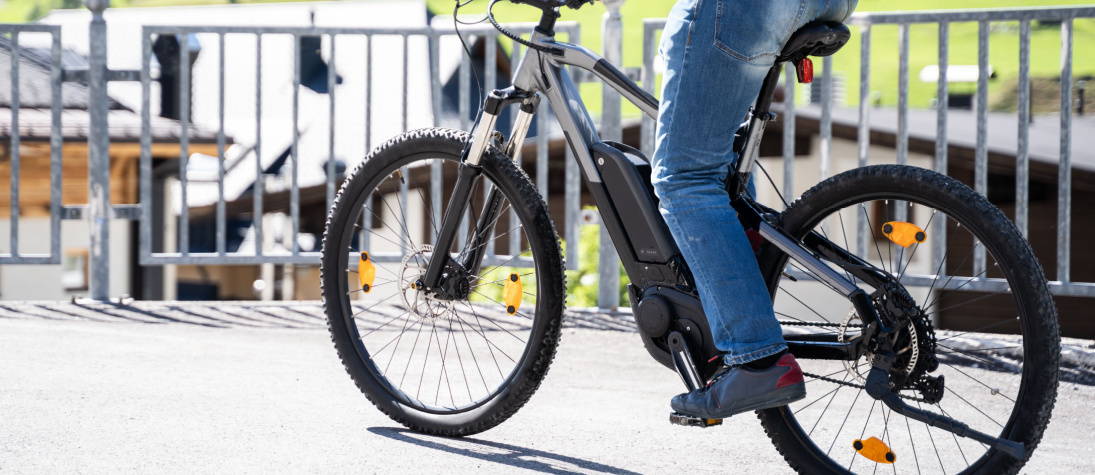 Electric bikes are impacting the way adults travel, offering an easy way to commute or explore your community. Brand-name electric bikes combine pedaling support and gear mechanisms, making daily commutes and leisure rides an enjoyable experience.
Finding the right adult-sized e-bike means knowing what type of bike and assessors you need and exploring affordable electric bikes in our collection.
When exploring the world of electric bikes, you'll encounter different types of electric bikes tailored to various riding styles and preferences.
Some common e-bike categories include:
Road bikes
Designed for speed and efficiency, road e-bikes are perfect for those who enjoy long rides on smooth pavements. They provide pedal assistance for those looking to cover more ground with less effort.
Mountain bikes
Electric mountain bikes are built for off-road adventures. With sturdy frames, powerful motors, long battery life and advanced suspension systems, they can easily conquer rugged trails and technical descents.
City bikes
City e-bikes are tailored for urban environments, featuring practical accessories like fenders, lights and racks. These commuter bikes offer a comfortable and efficient way to navigate city streets.
Cargo bikes
Electric cargo bikes are designed to carry heavy loads, making them ideal for grocery shopping, transporting kids or hauling gear. They feature throttle-only and pedal-assisted power, ensuring a seamless ride even when fully loaded.
Folding bikes
Folding electric bikes offer portability and ease of use. Their compact design makes them easy to store and transport, making them an ideal choice for urban commuters. The foldability does not compromise performance, ensuring you can navigate the city streets swiftly and effortlessly.
Top e-bikes for adults include models from many top brands like Specialized, Orbea and Trek. Our new or used electric bikes at Upway go through a 5-step certification process, ensuring your e-bike lasts for the typical timeframe of 10 years.
Specialized Turbo Tero 3.0: Mountain E-Bike
Renowned for its adaptability, the Turbo Tero 3.0 e-bike seamlessly merges the features of road and mountain bicycles. Equipped with a high-power mid-drive motor and high-performance hydraulic disc brakes, it caters to riders seeking to conquer a range of terrain while maintaining impressive speed and control.
Orbea Wild H20: Mountain E-Bike
The Orbea Wild H20 is built to deliver thrilling off-road adventures. With a durable frame and a high-performance motor, it's ready to conquer all terrains, from trails to descents. Perfect choice for riders seeking a thrilling off-road experience with the added boost of electric assistance, this electric bike allows you to explore the great outdoors with confidence and speed.
Trek Domane+: Road E-Bike
The Trek Domane+ LT is an endurance electric bike designed to help riders go farther and faster with less effort. With a lightweight carbon frame and a Fazua motor system, it offers a smooth and natural ride with a range of up to 75 miles and a max speed of 20 mph. Equipped with advanced features such as Shimano Ultrega shifting and hydraulic disc brakes, the Domane+ LT is the perfect bike for long-distance rides and challenging terrain.
Aventon Aventure 1: Hybrid E-Bike
Aventon's Aventure 1 epitomizes a harmonious fusion of style and resilience. Featuring a 750 W motor, wide tires, and a responsive suspension system, it guarantees a comfortable journey across various terrains. Boasting a rear hub motor, front and rear lights to enhance visibility, and an upright riding posture that heightens awareness of your surroundings, this e-bike is primed and prepared for your cycling escapades.


Essential e-Biking Accessories
When it comes to enhancing your e-biking experience, having the right accessories can make your journey more convenient and comfortable. These must-have accessories for every cyclist increase your comfort and convenience and contribute to your safety and enjoyment on every ride.
Helmet
Safety always comes first, and many locations require you to wear a helmet on a street-legal e-bike. At Upway, we carry NTA 8776 e-bike-certified helmets like the Hudson MIPS to protect your head while riding. This helmet also has a 6.6 Lumen Click-Mount LED light and U-lock vents for comfort.
Lock
Keep your e-bike secure when you're not riding it. A sturdy chain lock, like the Kryptonite Keeper 585, is essential to deter theft and ensure your investment remains safe.
Lights and reflectors
Ensure visibility, especially during low-light conditions or night rides. Powerful front and rear lights, like the Lezyne LED Strip Drive Headlight and Taillight Set, make you visible to other road users with up to 400 lumens in front and 150 in the back.
Panniers or cargo bags
For longer trips or grocery runs, panniers or cargo bags attach to your e-bike's front and rear racks and provide ample storage space, allowing you to easily carry your essentials. The Ortlieb Vario Convertible Pannier/Backpack uses a quick-lock attachment system and has waterproof pockets for carrying items in all weather conditions.
Phone mount
Stay connected and navigate effortlessly with a phone mount that securely holds your smartphone within easy reach. The Quad Lock Phone Mount lets you secure your phone on the handlebar or stem, enabling you to take your phone wherever you go.


Shop High-Quality Electric Bikes at Upway
If you're wondering if you should get an electric bike as an adult rider, we have the selection to help match you with the perfect model. Use our handy finder tool to narrow your search or browse by price to get an e-bike that meets your budget.
We also offer a 1-year limited warranty and will ship your certified pre-owned e-bike right to your door. Experience the joy of electric biking today and find your next e-bike at Upway.
Selling your bike to Upway guarantees a reliable, hassle-free, trustworthy way to sell your electric bike and it will take you online 2 minutes!